The teachers at Wildwood Playschool have a great deal of experience in educating young children and have been committed to teaching for a number of years. Both teachers have Bachelor of Education degrees. They are also certified in Child Care First Aid. Our teachers are passionate about what they do and strive to create a love of learning for all the children they work with.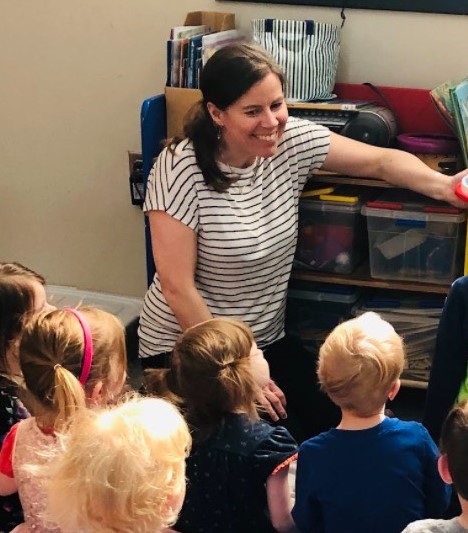 Mrs. Christy Neil
Mrs. Neil has always been passionate about learning. She completed her Bachelor of Education at the University of Calgary and also holds a Bachelor of Science in Natural Science, as well as an Honours Bachelor of Outdoor Recreation, Parks and Tourism. She taught at Westmount Charter School for several years, then made the decision to stay at home to take care of her 3 children. After enrolling her own children in Wildwood Playschool, serving as the Board President for two years, and also as the substitute teacher, she became a Wildwood Playschool teacher in 2015.
Mrs. Neil and her family can't get enough of the outdoors, and she loves to spend her spare time hiking, biking, camping, skiing, canoeing, and gardening. She's also keen on reading, baking, knitting and sewing, and is an animal lover. She is continually coming up with new and creative ways to share her hobbies with her students, and loves thinking up activities to stimulate their naturally creative and curious instincts.
Preschool-age children are her favourite age to teach, and she especially loves their enthusiasm for dancing, singing and pretending. She feels most inspired watching the children's eyes light up after they've tried something for the very first time, or after doing something really cool all by themselves. She is a strong believer in the value of play, and never hesitates to get messy right along with the kids!
She absolutely loves her job, and takes pride in helping the children discover that learning is exciting and joyful, and in getting their educational journey off to a great start in a positive and nurturing environment. The Wildwood Playschool families are so fortunate to have Mrs. Neil!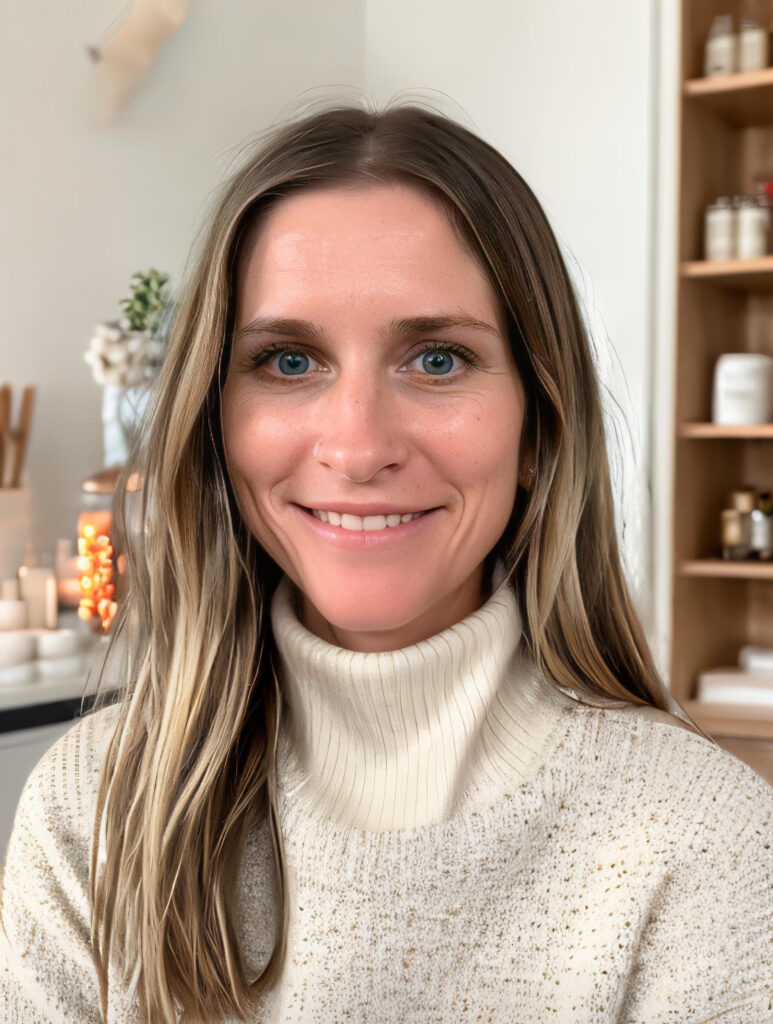 Mrs. Jamie Rogers
Mrs. Rogers graduated with a Bachelors Degree in Education from the University of Lethbridge. She began her teaching career with the Calgary Board of Education working in Elementary grades.
After starting her own family, Jamie became a childcare supervisor for seven years, operating a licensed dayhome in Wildwood. Over the last few years her own three children have attended Wildwood Playschool, and Jamie had the opportunity to volunteer in each classroom. She has also served on the Board of Directors as well as a substitute teacher.
Jamie loves to be creative and often has several projects on the go at home. She and her family enjoy camping, hiking and canoeing, as well as skiing in the winter.
As an early learning educator, she believes in intentional and purposeful learning through play. She loves to stimulate imagination, encourage problem-solving and independence in young learners.