Wildwood Playschool is a non-profit, parent run, play-based preschool serving Calgary for over 45 years. We focus on the development of social, gross motor, and fine motor skills along with kindergarten preparation. Wildwood Playschool is a fun and inspiring place to begin your child's education.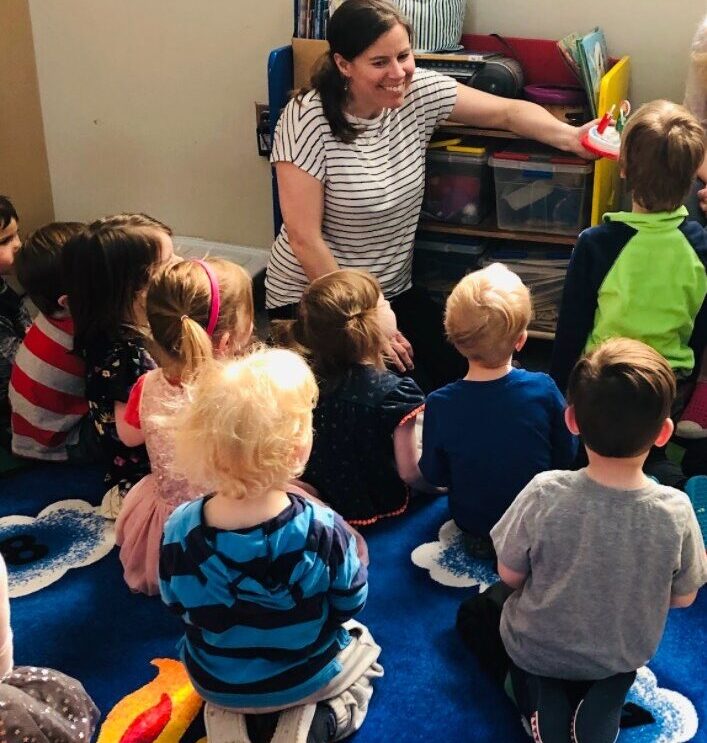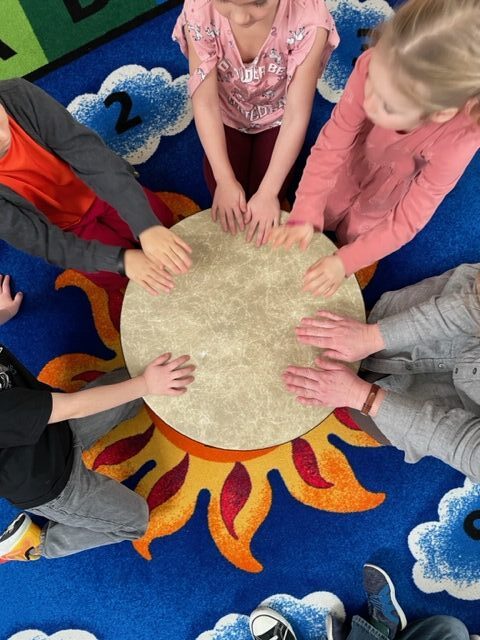 We operate out of Wildwood Community Centre and offer semi-structured programs for three and four year old children. Wildwood Playschool has an extensive variety of age appropriate equipment and materials and offers free play along with art, crafts, music, stories and gym time. Our programs are run by certified teachers, both holding Bachelor of Education degrees.
Our Program
Wildwood Playschool offers programing to meet developmental needs for children age 2 1/2 years to 6 years old. Using play-based curriculum, our children learn from hands-on activities that help develop social, emotional, physical, intellectual and creative skills.
At Wildwood Playschool children are provided a warm and nurturing environment to support social relationships and enhance emotional development.
Our 4 year old program runs Monday, Wednesday and Friday. Our program times are 9:00-11:15 or 12:45-3:00.
Our 3 year old program runs Tuesday and Thursday. Our program times are 9:15-11:15. Children must be three years old on or before December 31.
Play-Based Learning
Why Play-Based Learning? Children learn best through first-hand experiences—play motivates, stimulates and supports children in their development of skills, concepts, language, communication, and concentration. During play, children use all of their senses, play allows them to explore their environment, convey their thoughts and emotions, and connect what they already know with new knowledge and skills.
Parent Volunteers
Parental involvement is crucial for the smooth operation of the Wildwood Playschool. Our parents/caregivers offer their time in the following ways: as classroom volunteers (mandatory), volunteering on the Board of Directors (non-mandatory), and lending a hand when extra help is required. We hold monthly meetings and all parents are welcome to attend. We currently have openings on our Board of Directors for September 2023. Please inquire if you would like to be a part of this wonderful community.
Join Us!
Wildwood Playschool was founded 45 years ago, in the basement of a Wildwood home, on the philosophy of a parent-run playschool education. It has continued its commitment to the family/school relationship since that time and is now a registered non-profit. Regular involvement of parent volunteers contributes to the children's playschool experience and allows for a high adult/child ratio. Much research has been done on the importance of play- based learning and we hope that we can be part of your child's learning adventure!
PHONE: (403) 686-1074
ADDRESS: 4411 Spruce Drive SW, Calgary, Alberta, T3C 3B1